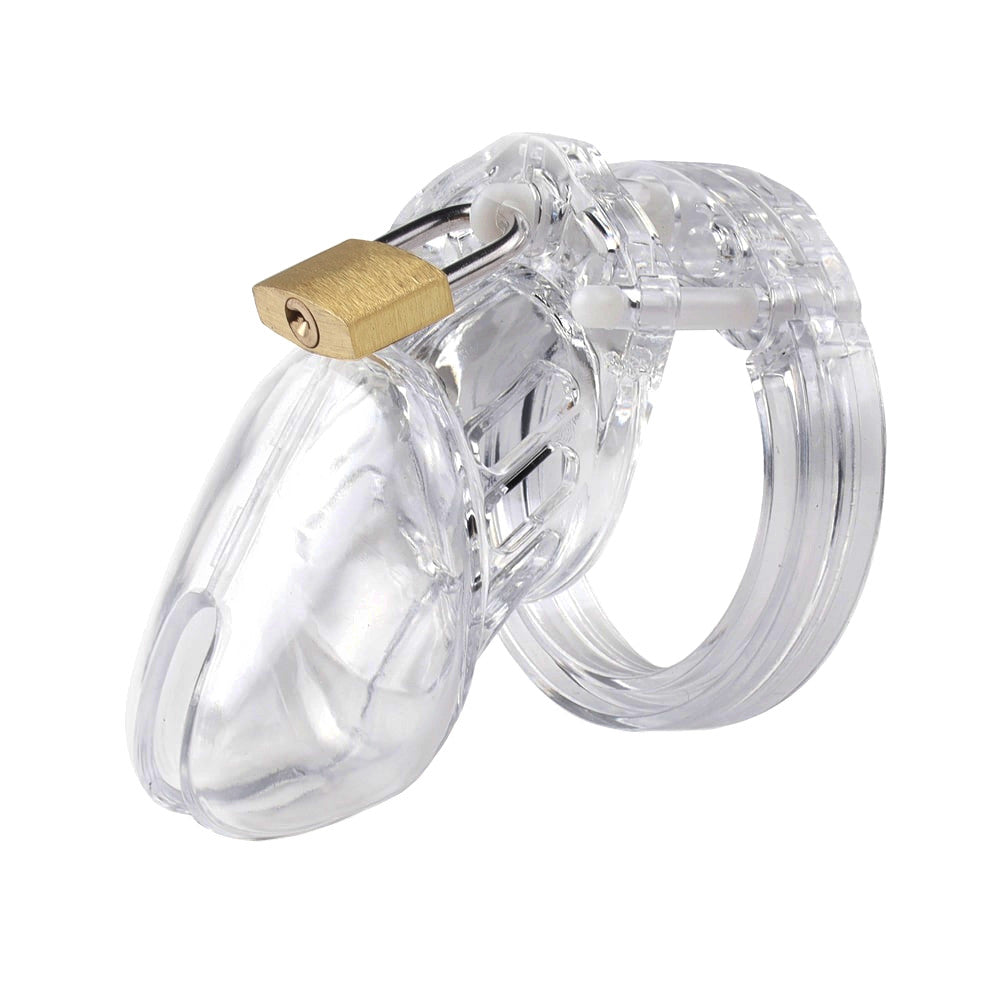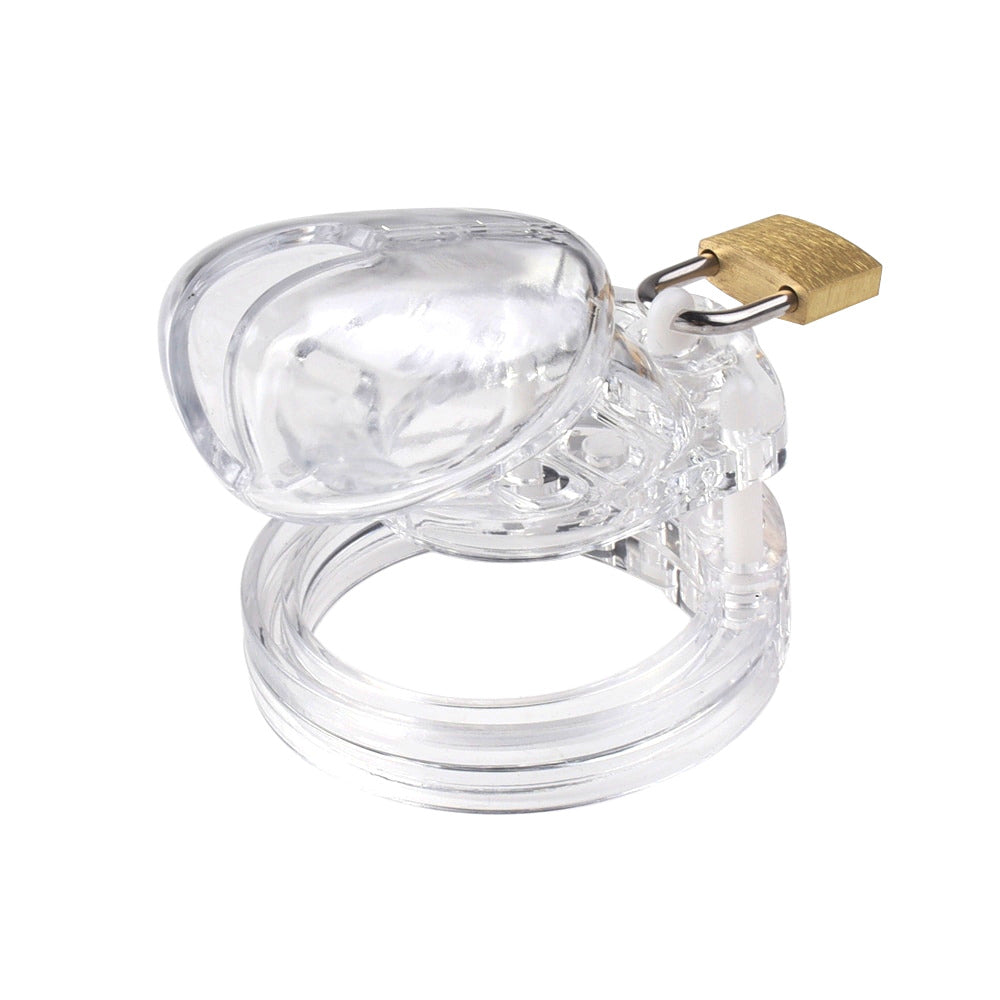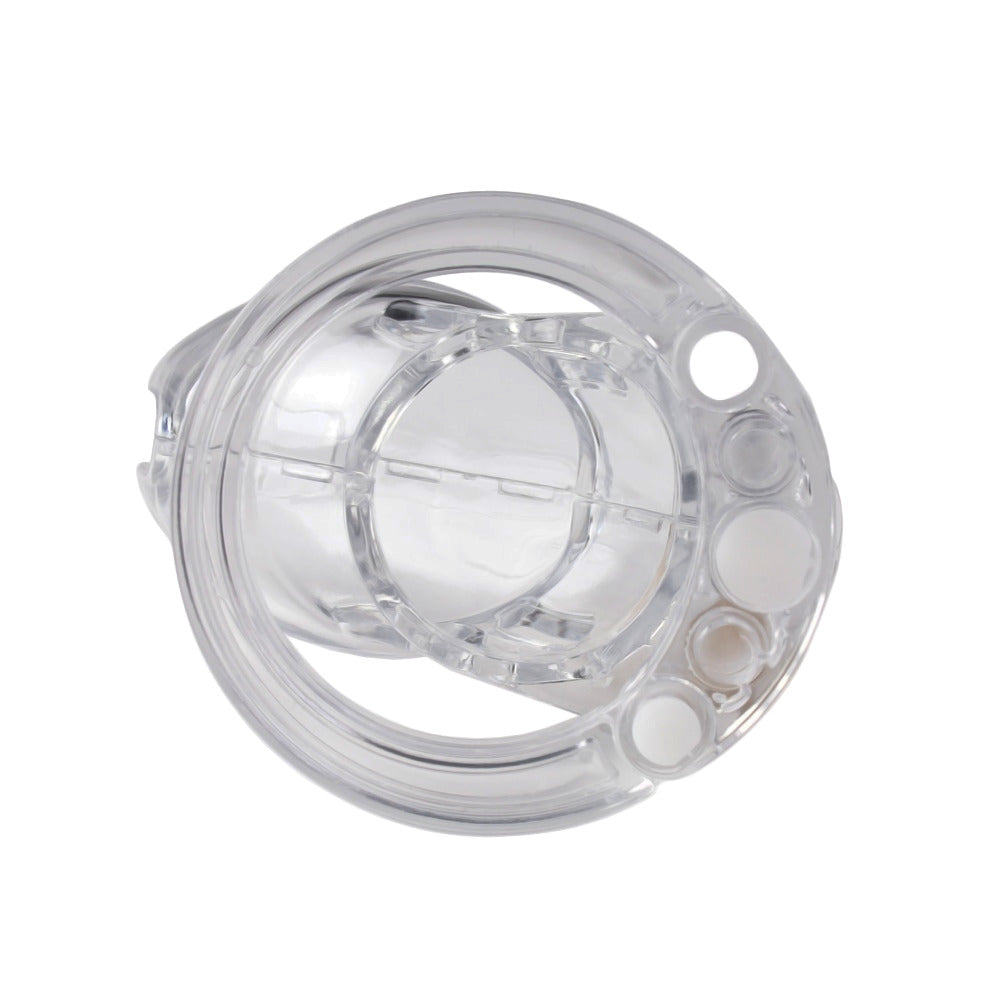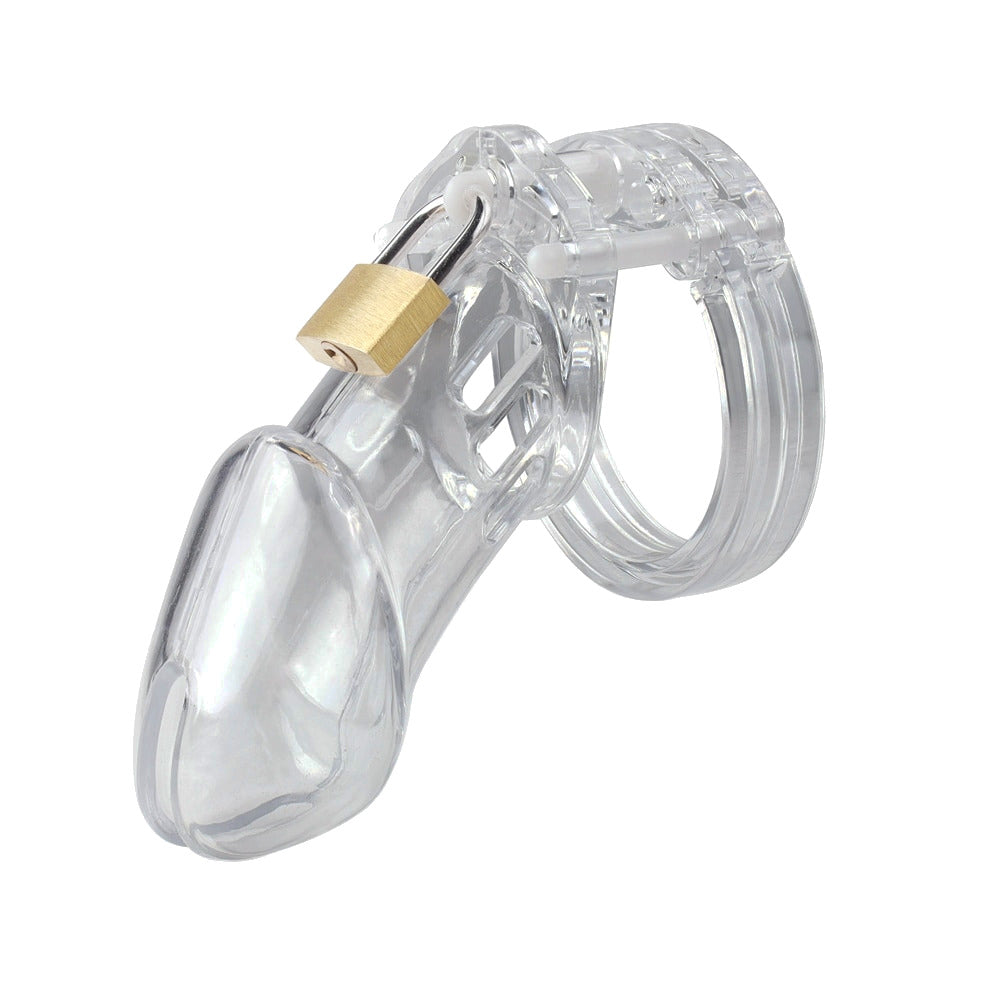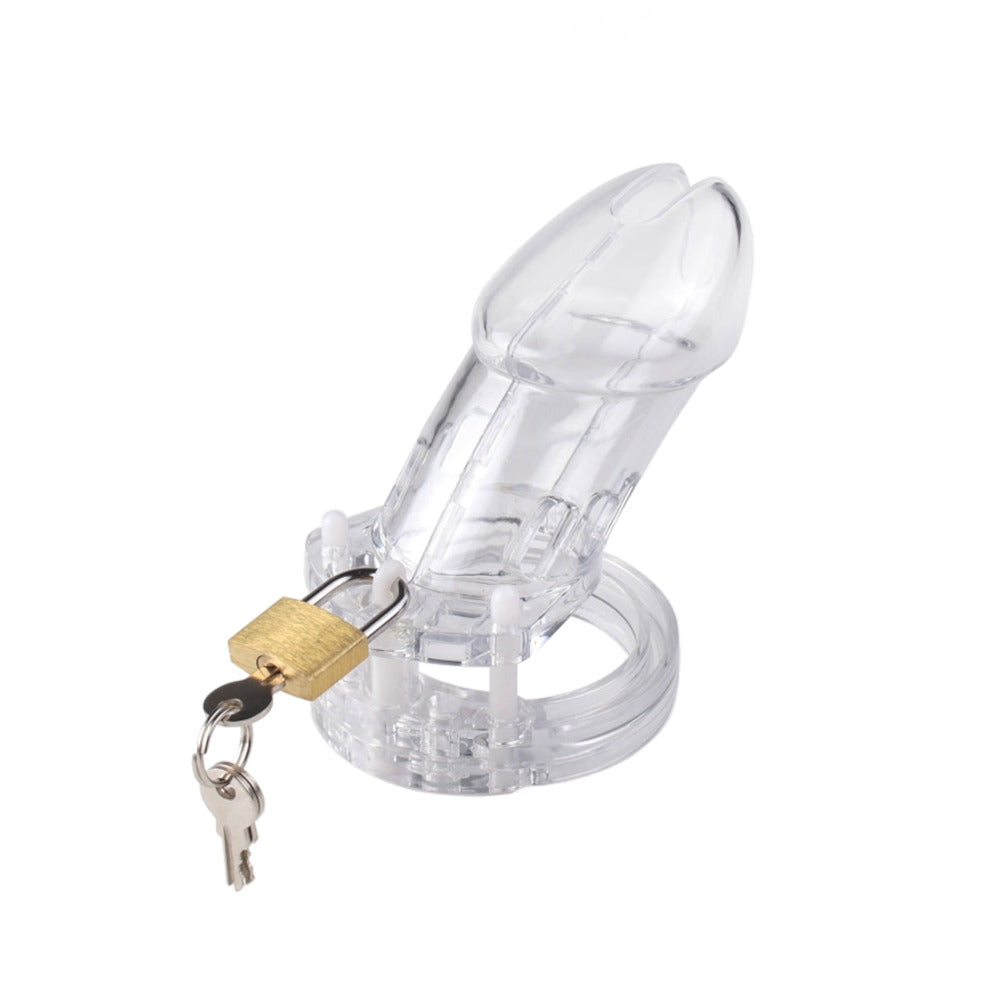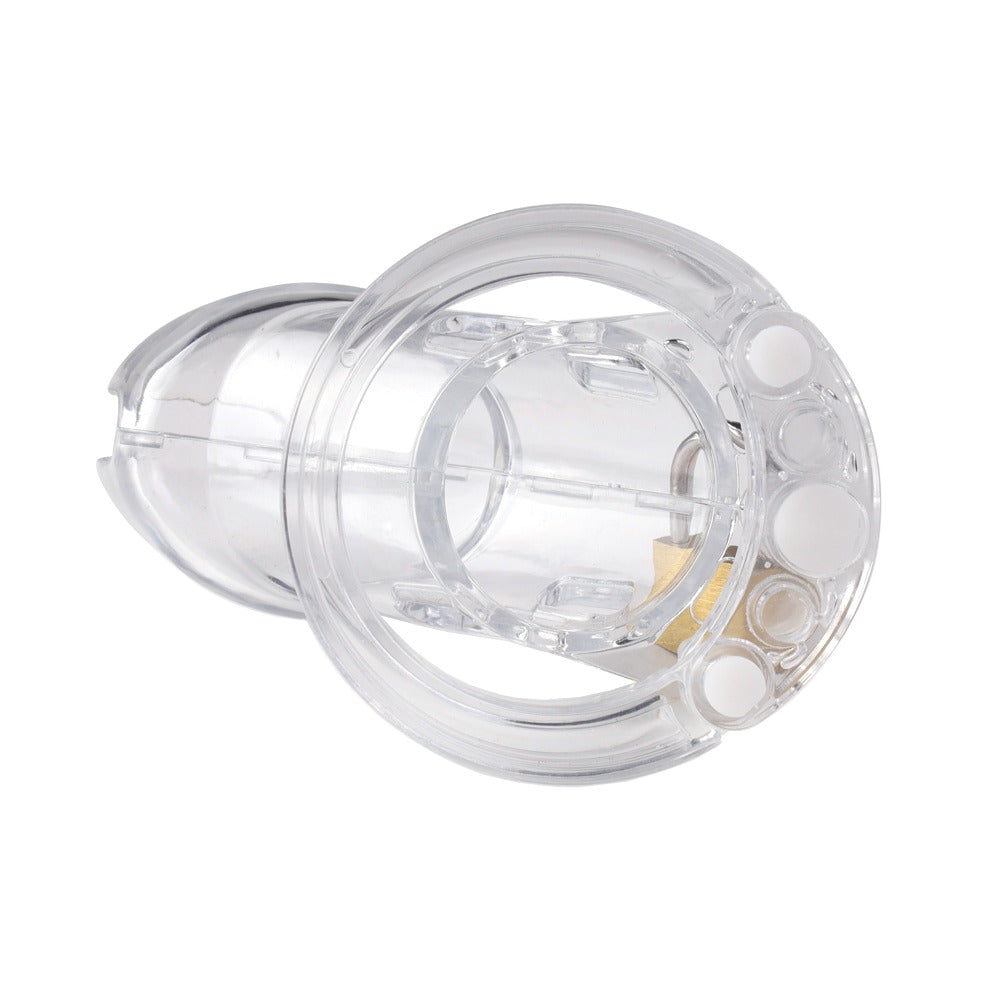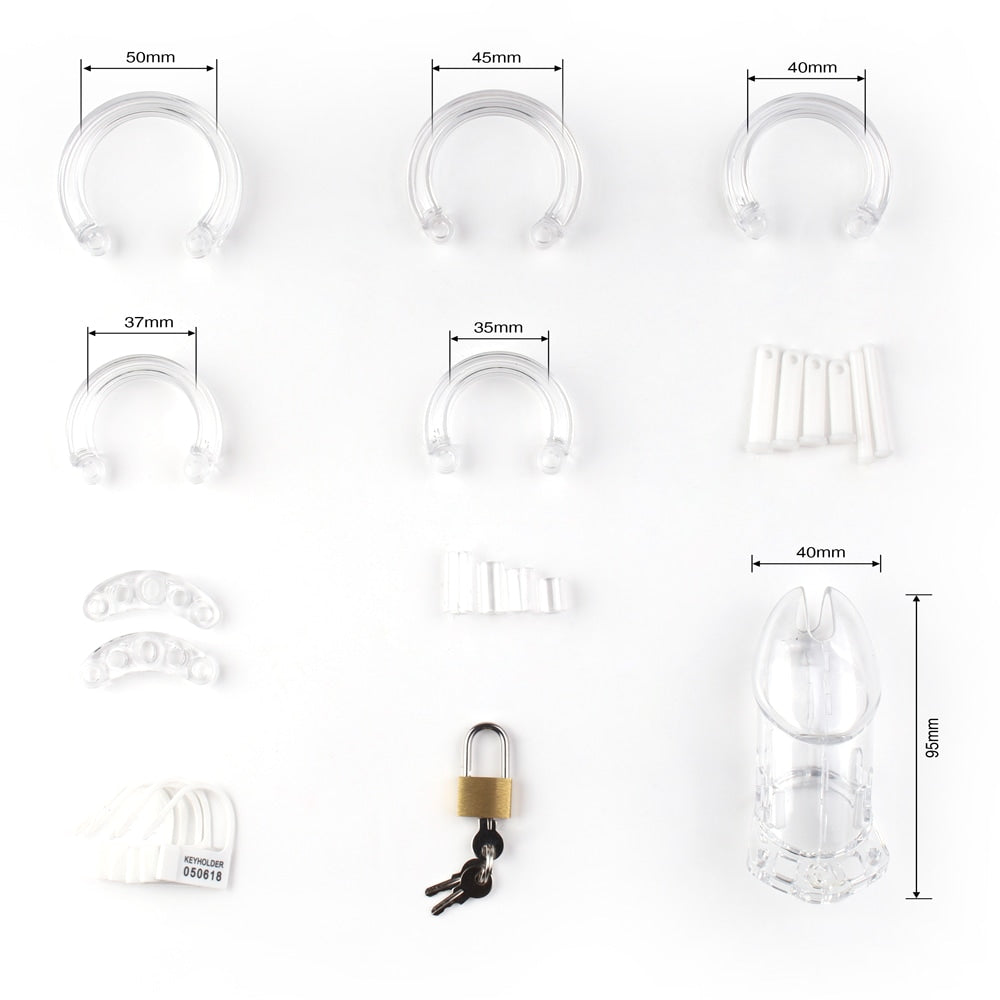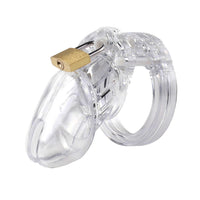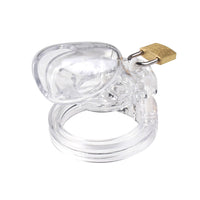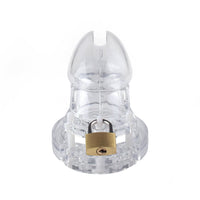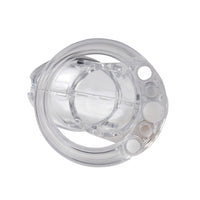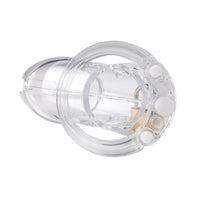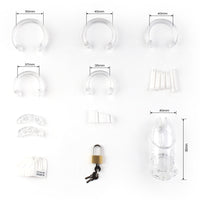 You can admire your caged man's cock from afar, but the rule stays – No Touching! The Touch-Me-Not Plastic Cage will give you a nice view of his humiliated penis. Trust us, it will be an automatic turn on.
If your man is into shame and humiliation, then this is the perfect chastity cage for him. As the keyholder, you'll absolutely know how and when to make him cum. Use your edge to make him cater your every whim. With the Touch-Me-Not, it will be a long night of seduction and denial.
The Touch-Me-Not Plastic Cage is portable and lightweight and it comes with 5 rings of different sizes. Choose what fits best. Make sure that the crown jewels stay snug but not too comfortable to let it hang loose. The kit also includes a brass padlock and 2 metal keys. In addition, it comes with locking pins, some spacers, and 5 individually numbered plastic locks. These plastic locks can give you a free pass under metal detectors.
This chastity cage has vents for breathability and a hole at the tip for bathroom breaks. It is recommended for both short-term and long-term use. To get rid of unpleasant odors, wash the cage with warm, soapy water. Rubbing alcohol and spray-on sex toy cleaners are also a good alternative. Always wipe it with a dry cloth and store in a dry place since moist harbours bacteria.
This is the perfect gift for your chastity slave and yourself. Engage in a magical night of pure unadulterated sex and kinky foreplay. Get one of these now!
Specifications
Material: PC Plastic
Color: Transparent
Cage Dimensions: (Inner Length, Inner Diameter)

Small: 50mm, 33.2mm
Large: 66.7mm, 33.5mm

Weight:
Ring Dimensions: 35mm, 37mm, 42mm, 44mm, 47mm
Ring Shape: C-shape
Ships With: 5 Snap Rings, 1 Cage, 2 Locking Pin Brackets, 2 Side Locking Pins, 4 Center Locking Pins, 4 Center Locking Pins, 4 Center Locking Pin Spacers, 5 Plastic Locks, 1 Lock, 2 Keys
All LocktheCock packages are shipped with your privacy in mind. The package will be discreet and bear no markings to identify it as a cock cage.
Comfort, Style, Functionality
Each LTC cage is carefully selected by our team of experienced slaves and Mistresses to ensure that whichever one you choose, you'll enjoy the premium chastity experience you expect from Lock the Cock.
Privacy and Discretion Assured
Both shipping and billing are handled discreetly and securely. Lock the Cock won't show up on package labels or bank statements, keeping your pledge our secret.