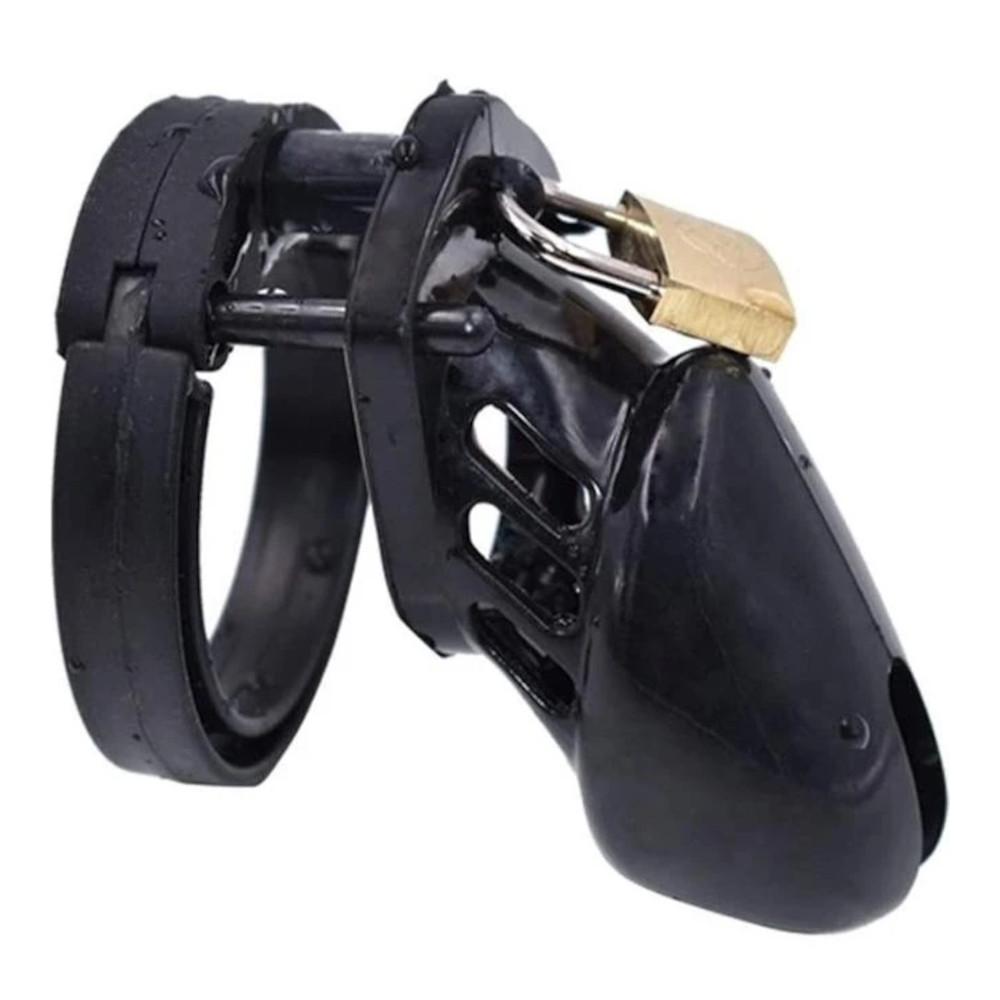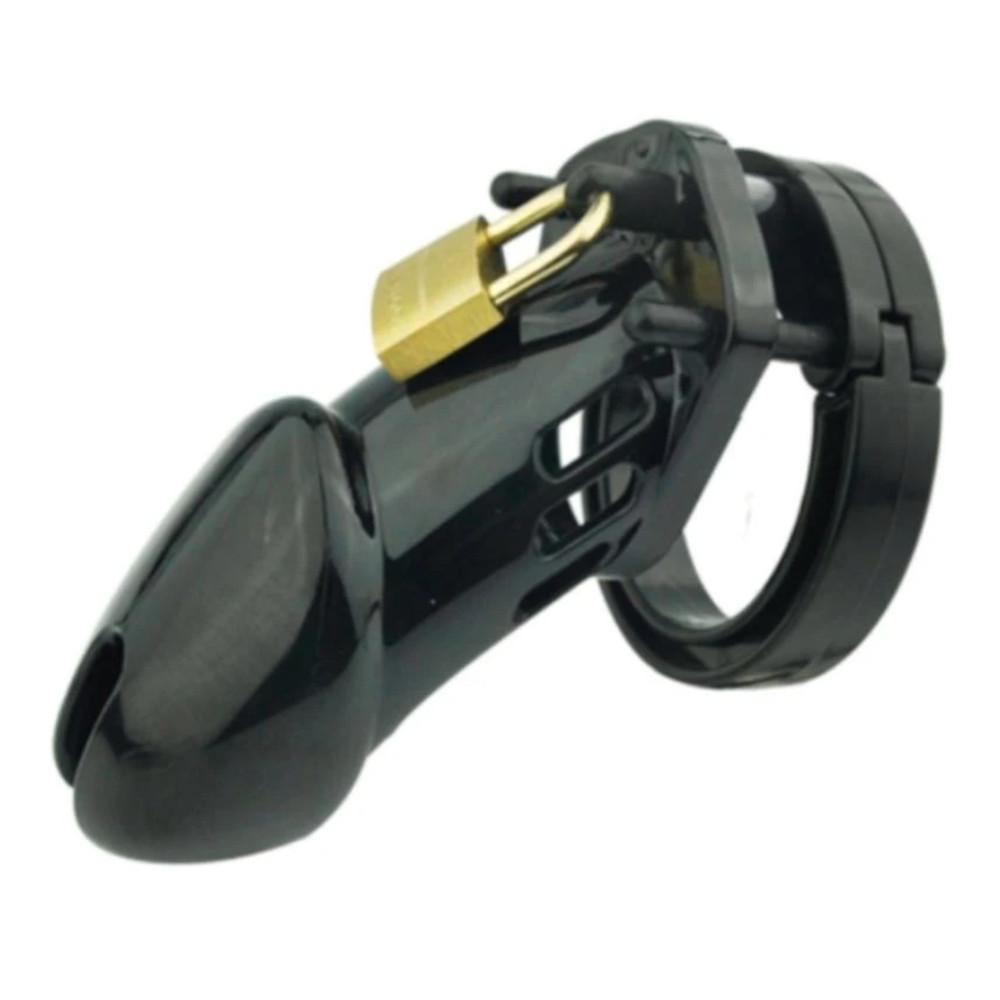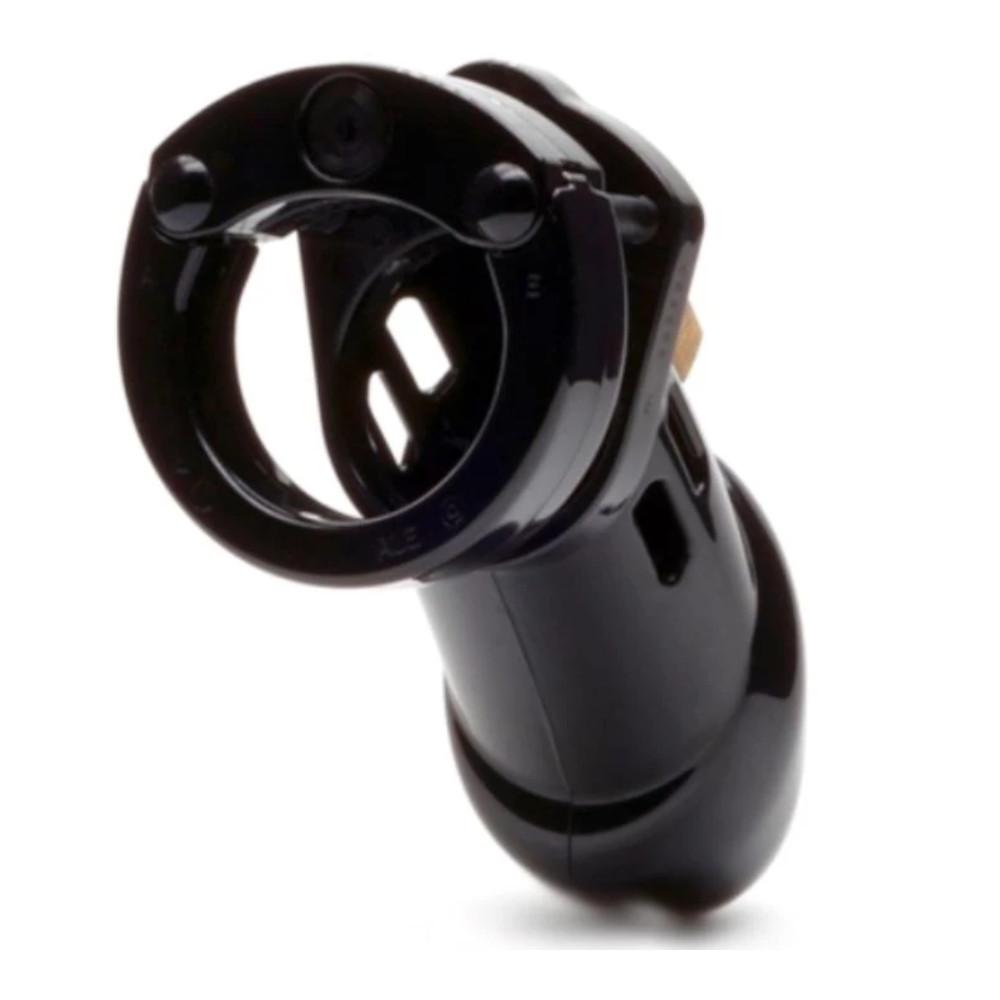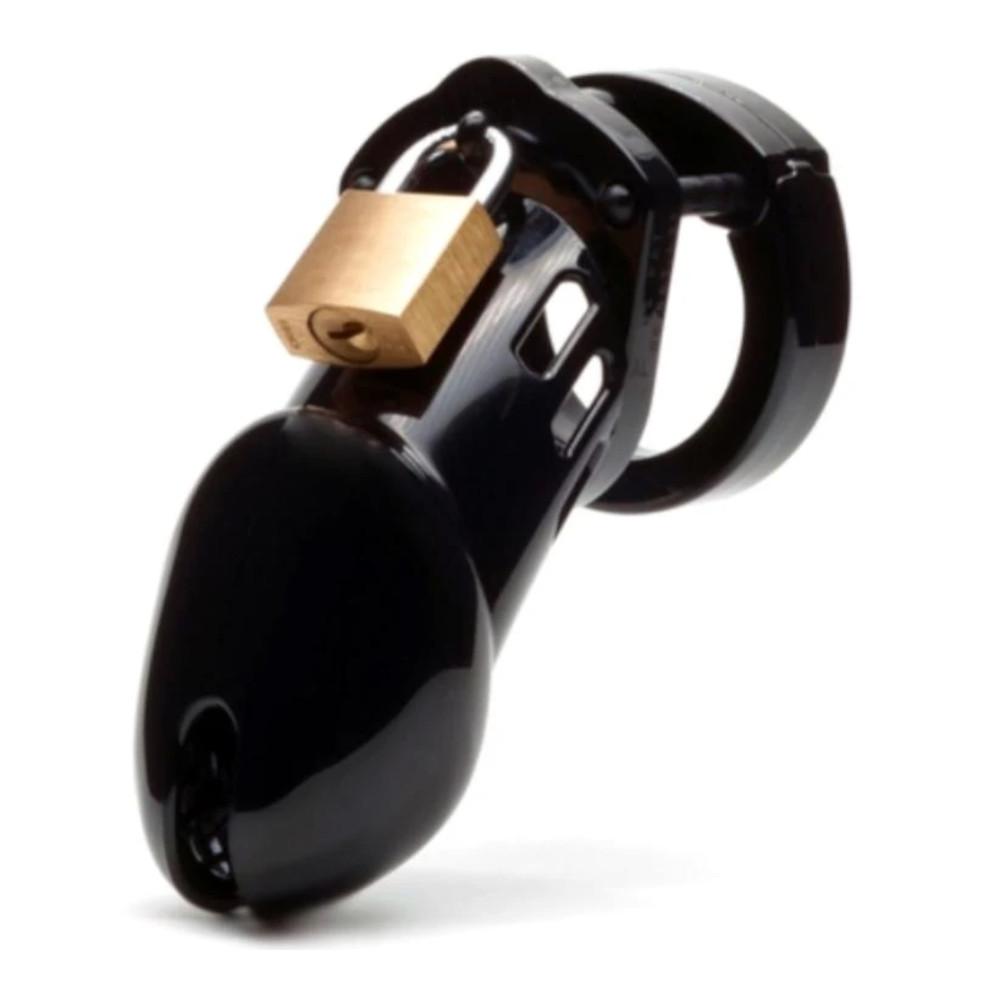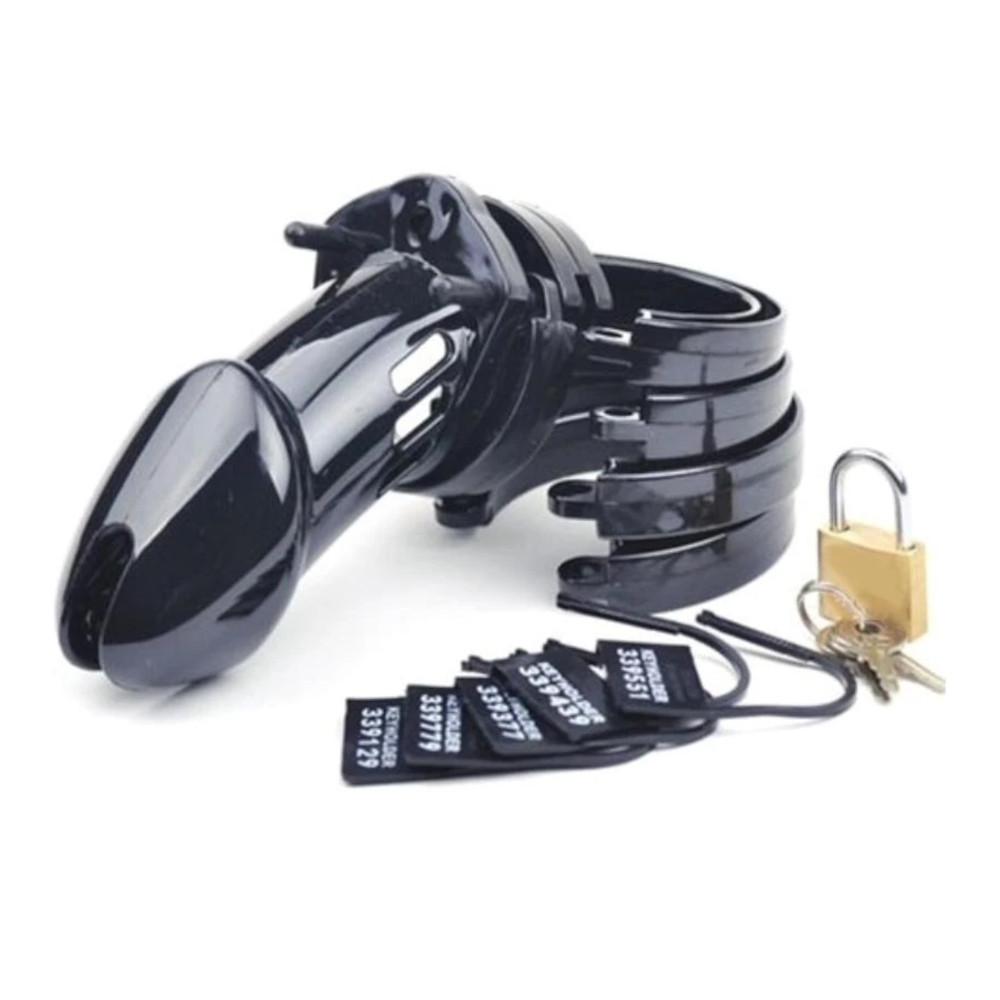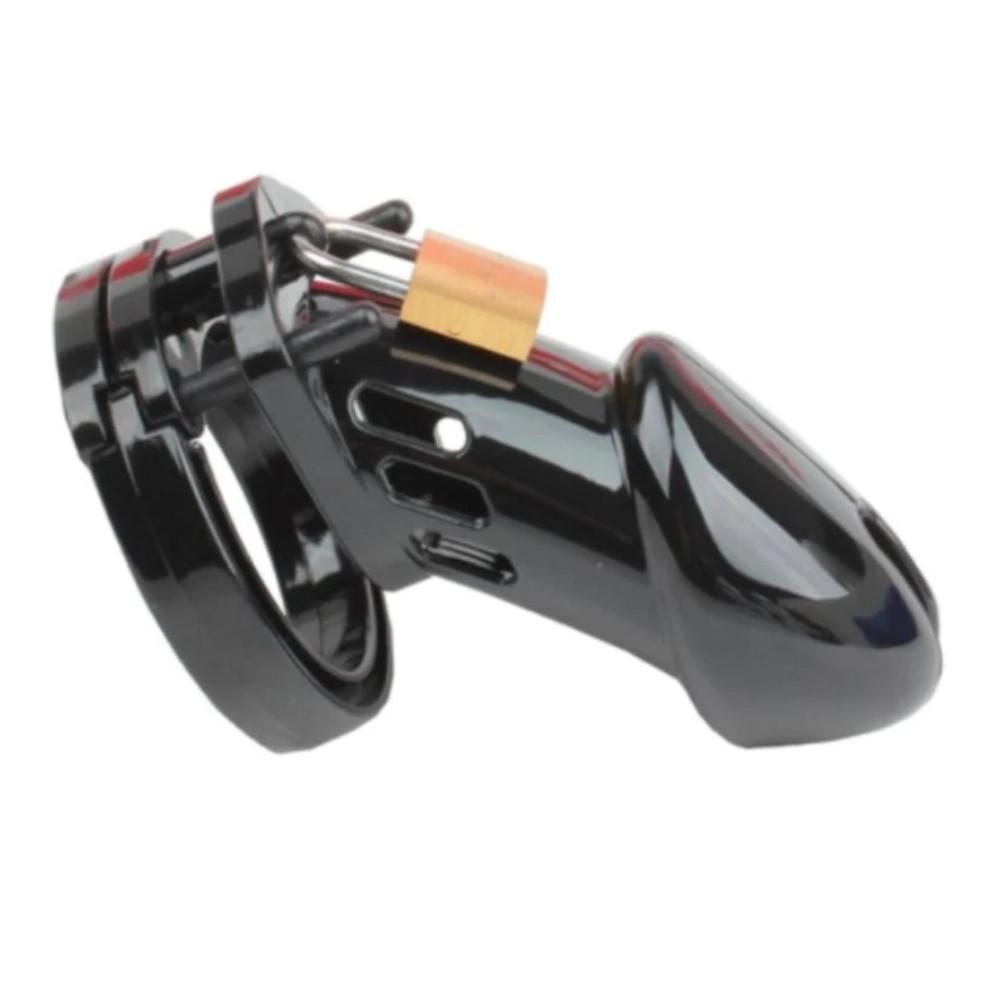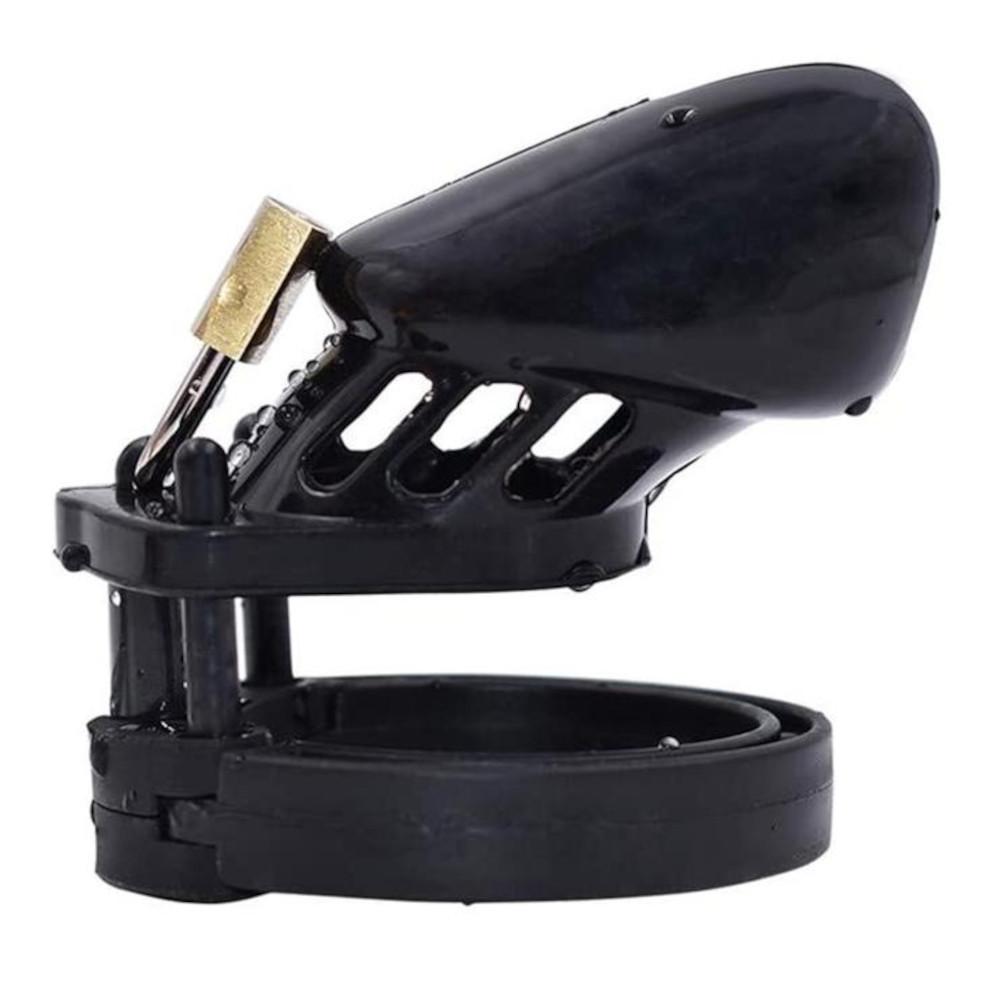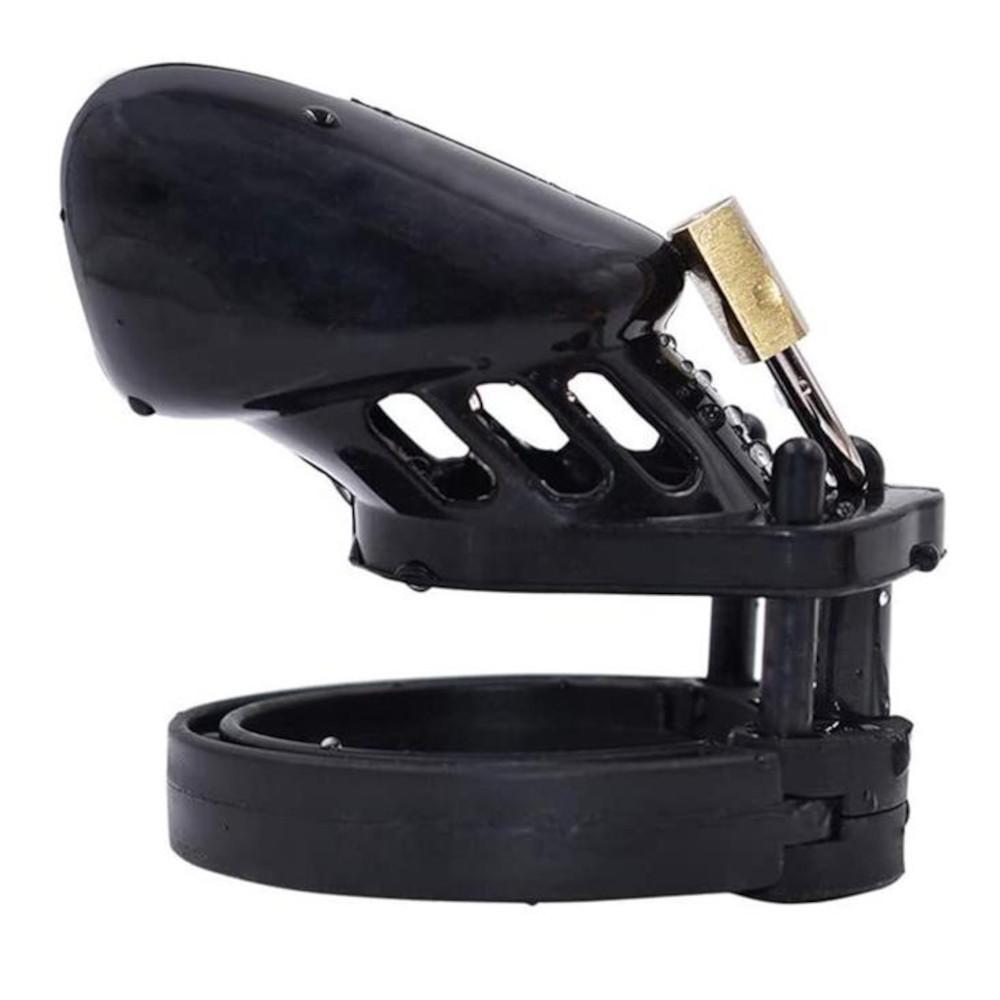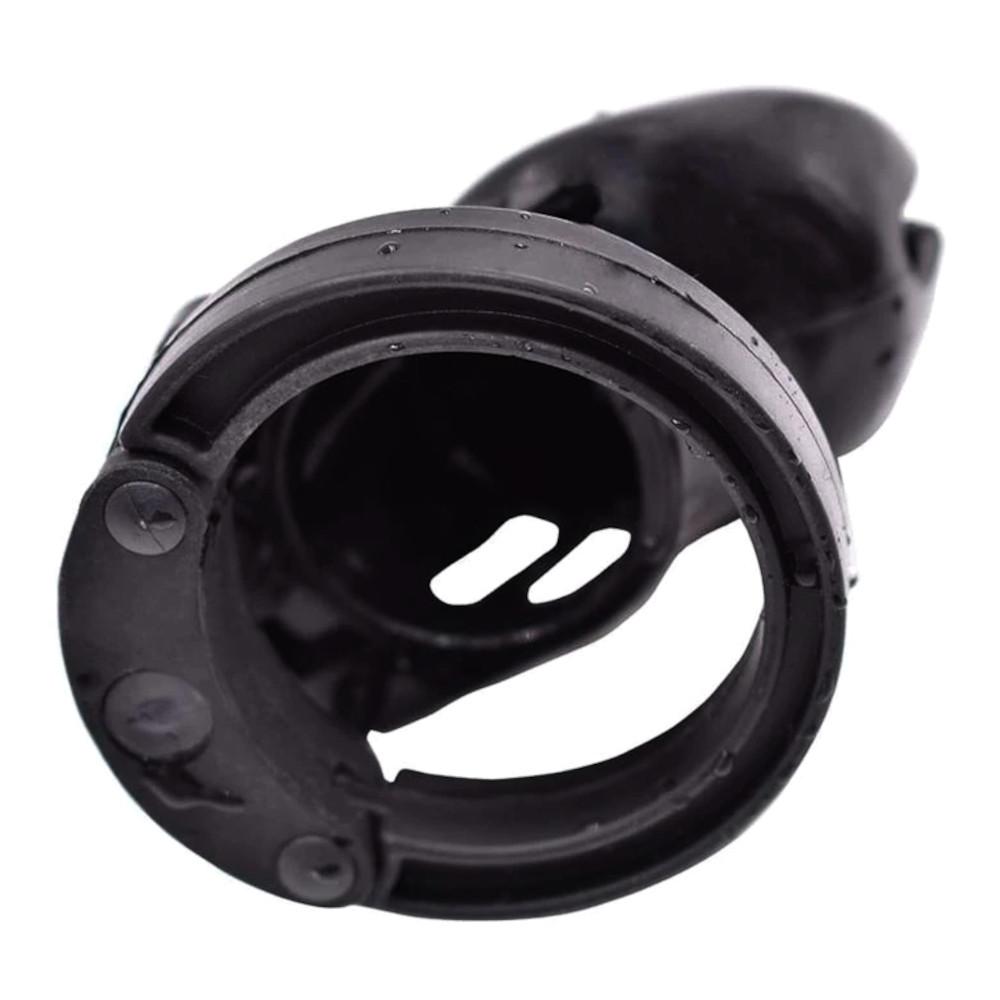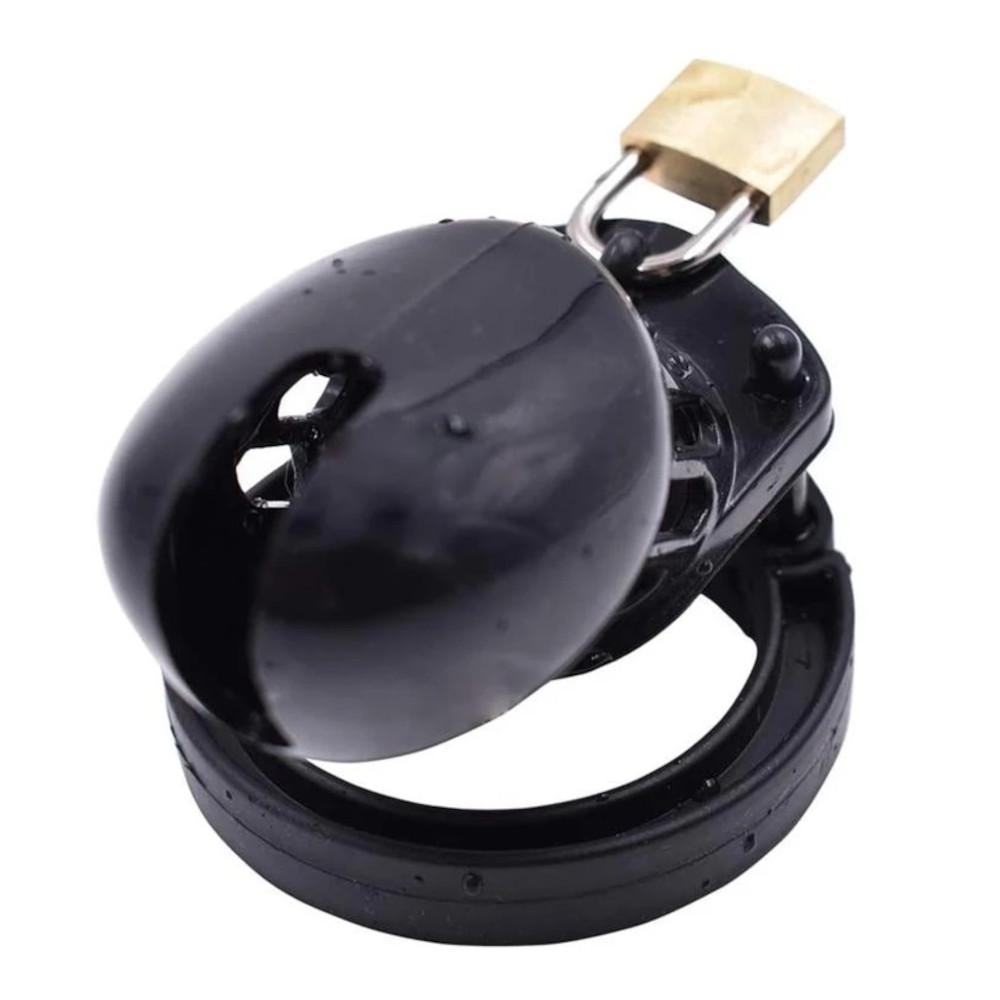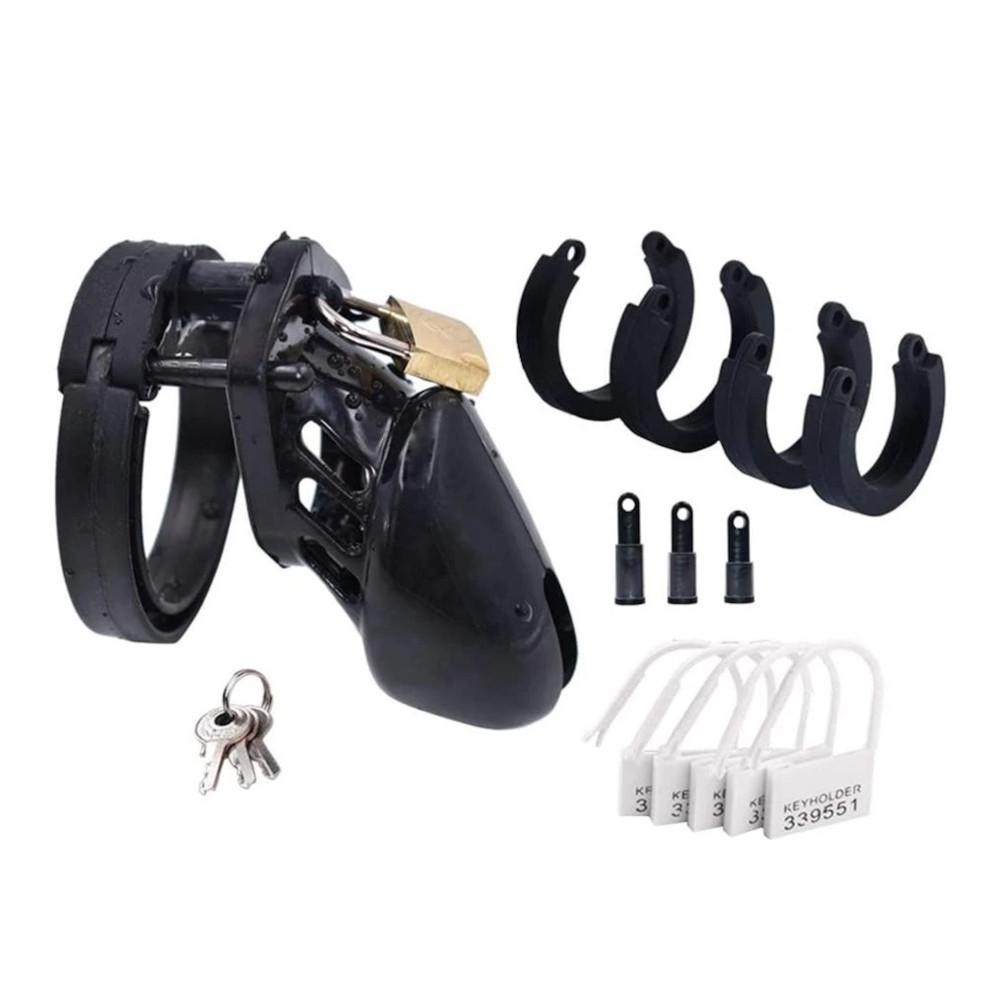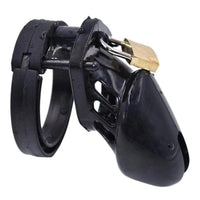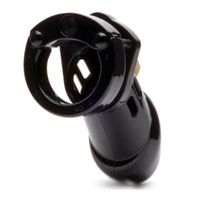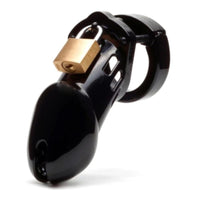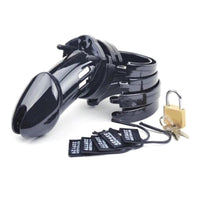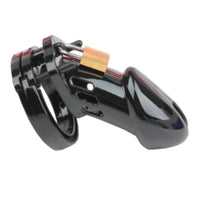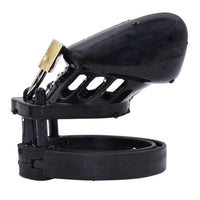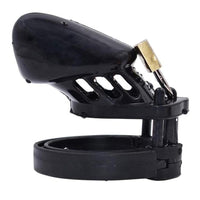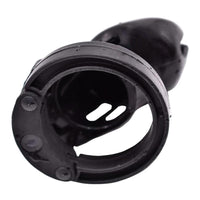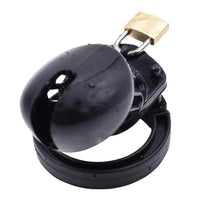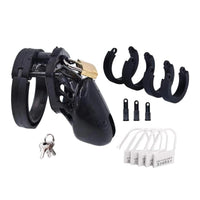 You have tortured your masochist husband in multiple ways. You feel like you've tried them all. . .gagging him, making him wear collar and cuffs, and pinching his nipples with metal clamps.

But, what's the worst torture of all that is not that invasive or painful? What else can it be? It's depriving him of his ability to cum or touch his cock. Starving him sexually and giving it to him only at the time of your choice is the ultimate punishment you can inflict. And what better way to do that but with the help of this Midnight Black Plastic Chastity Cage.

As dark as your desire to impose your absolute dominance over your submissive husband, this cage will isolate your partner's cock. It can confine your sub's dick and keep it tame and humble. The material is plastic, making it lightweight and comfortable to wear for a few days to a week. This pleasure tool's surface is smooth with no bumps or sharp edges that can rub his penis in the wrong way. It has air vents to keep his penis dry, clean, and odor-free. But still, it is advisable for you to unlock his cock now and then so he can give it a proper bath. It has a discreet design, so he can wear it to work, gym, or grocery store.

Aside from the vents that make the cage sanitary, it also has a hole at the tip for urine to pass through. In addition, it uses a padlock, which makes this lifestyle extra-exciting. You can tease your husband by wearing the key around your neck as a pendant. But of course, you should keep a spare key separately for safety purposes.

It is available in two sizes. Measure your husband's cock accurately and get him in this caged lifestyle now!

Specifications
Material: ABS Plastic
Color: Black
Cage Dimensions: (Inner Length, Inner Diameter)

Small: 49.7mm, 33.6mm
Large: 69.4mm, 33.8mm

Weight:
Ring Dimensions: 34mm, 37mm, 42mm, 45mm, 48mm
Ring Shape: C-shape
Ships With: 5 Snap Rings, 1 Cage, 2 Locking Pin Brackets, 2 Side Locking Pins, 4 Center Locking Pins, 4 Center Locking Pin Spacers, 5 Plastic Locks, 1 Lock, 2 Keys
All LocktheCock packages are shipped with your privacy in mind. The package will be discreet and bear no markings to identify it as a cock cage.
Comfort, Style, Functionality
Each LTC cage is carefully selected by our team of experienced slaves and Mistresses to ensure that whichever one you choose, you'll enjoy the premium chastity experience you expect from Lock the Cock.
Privacy and Discretion Assured
Both shipping and billing are handled discreetly and securely. Lock the Cock won't show up on package labels or bank statements, keeping your pledge our secret.