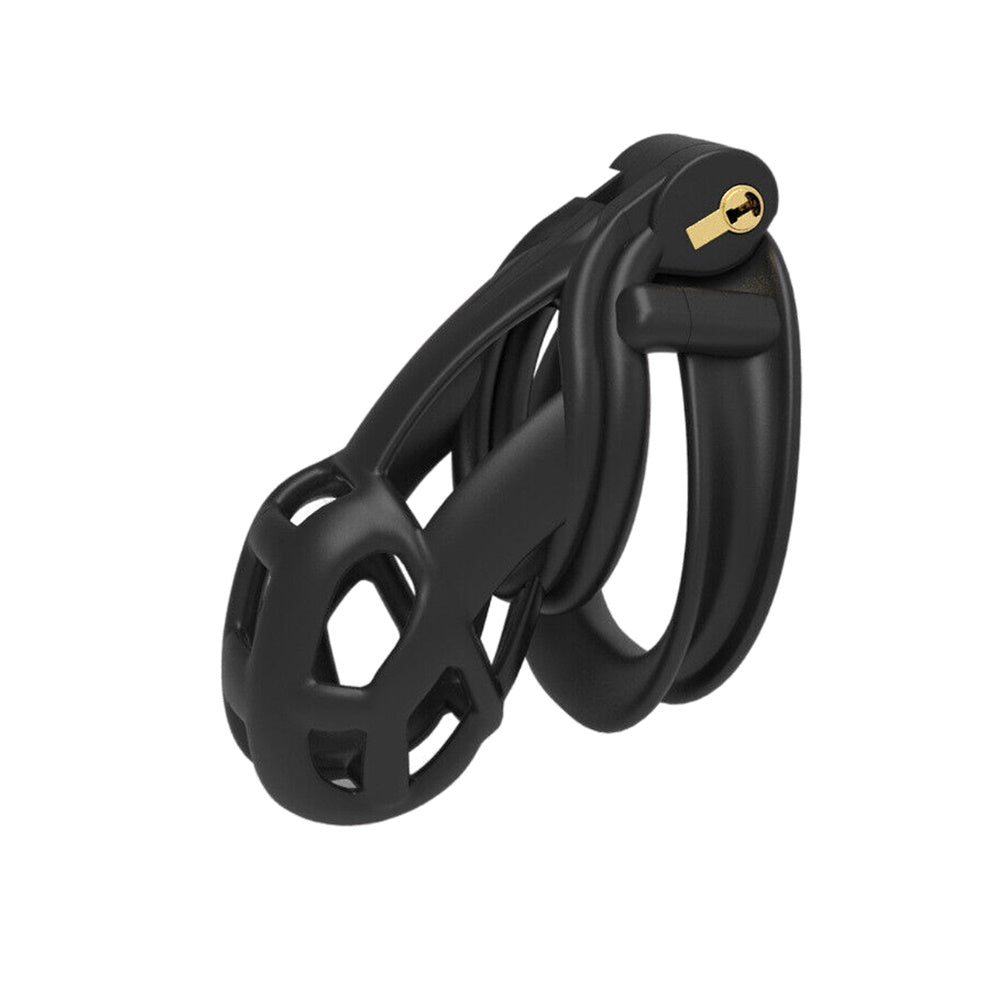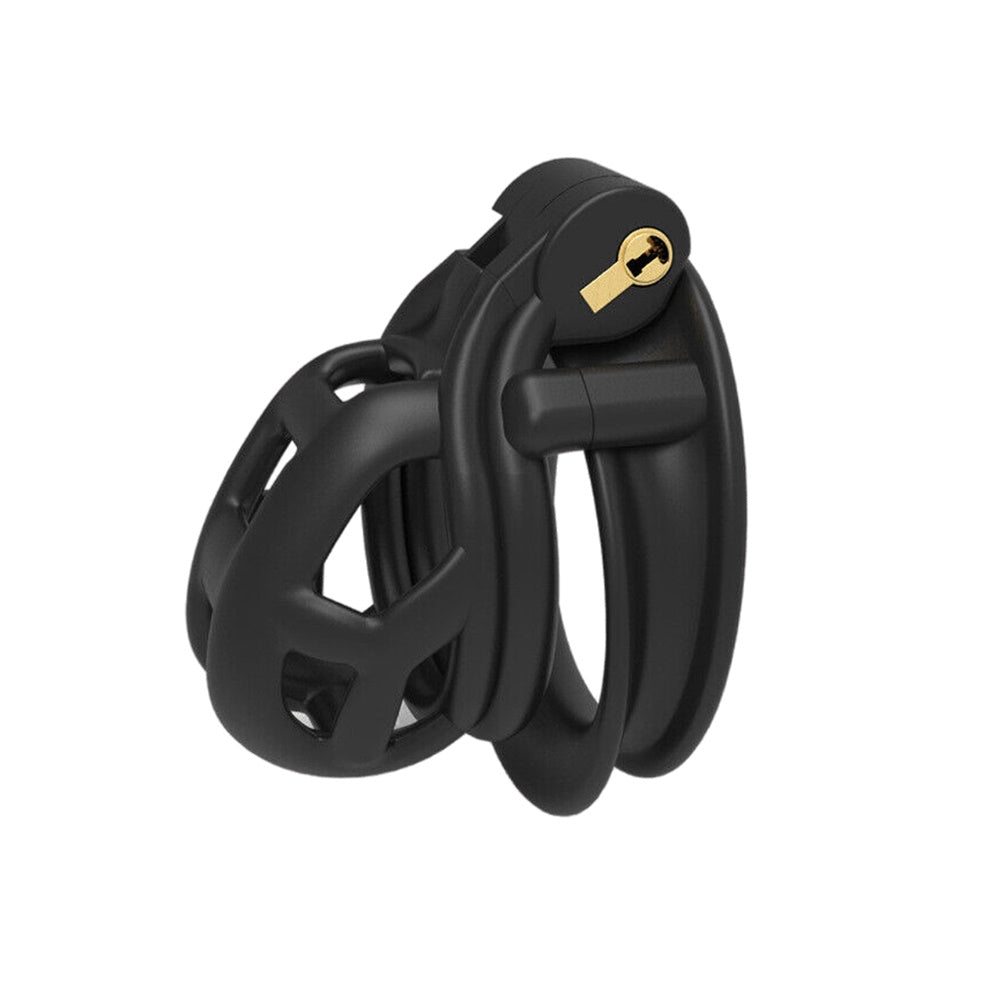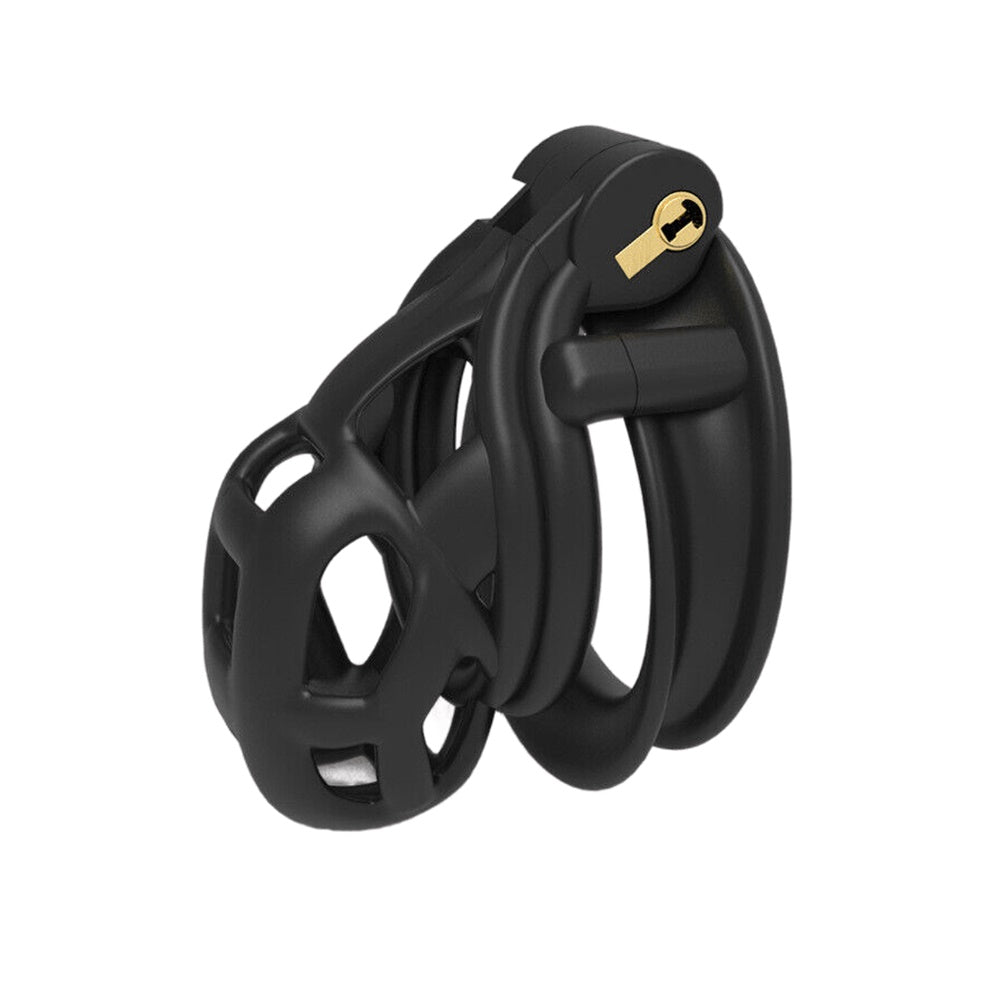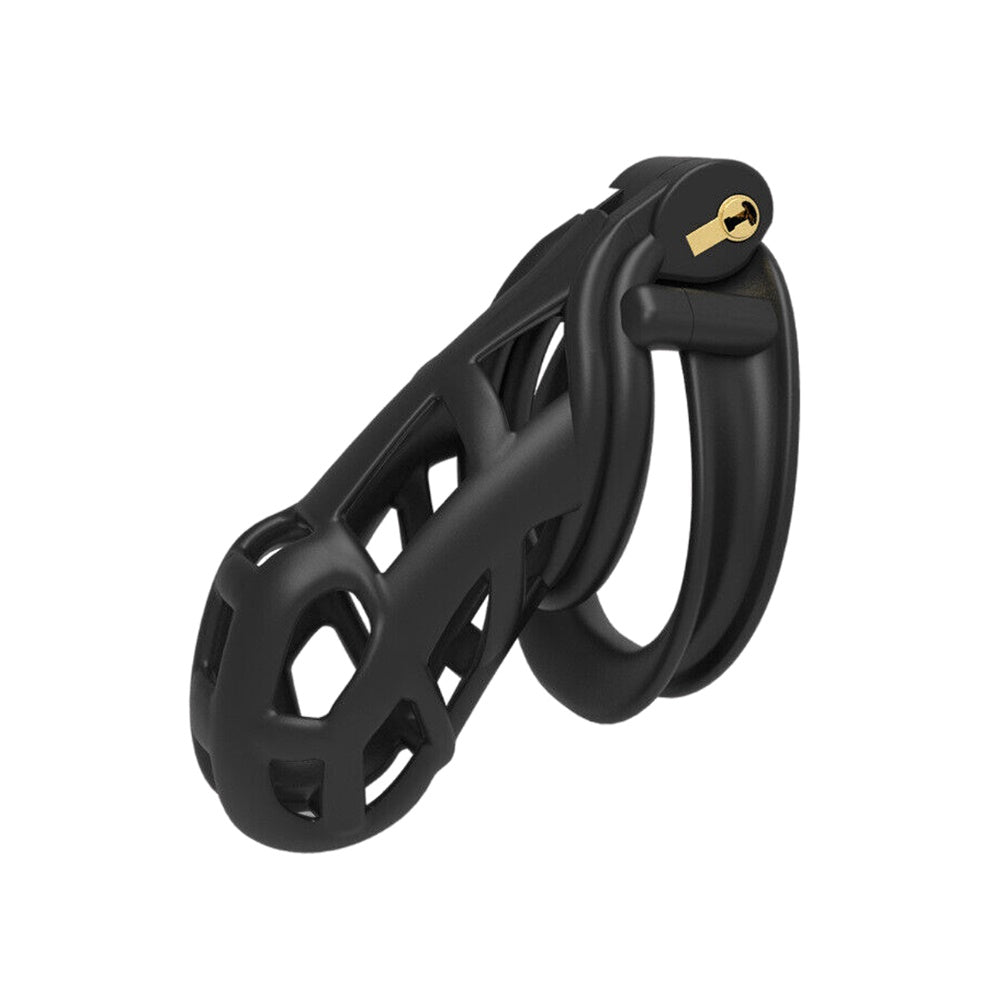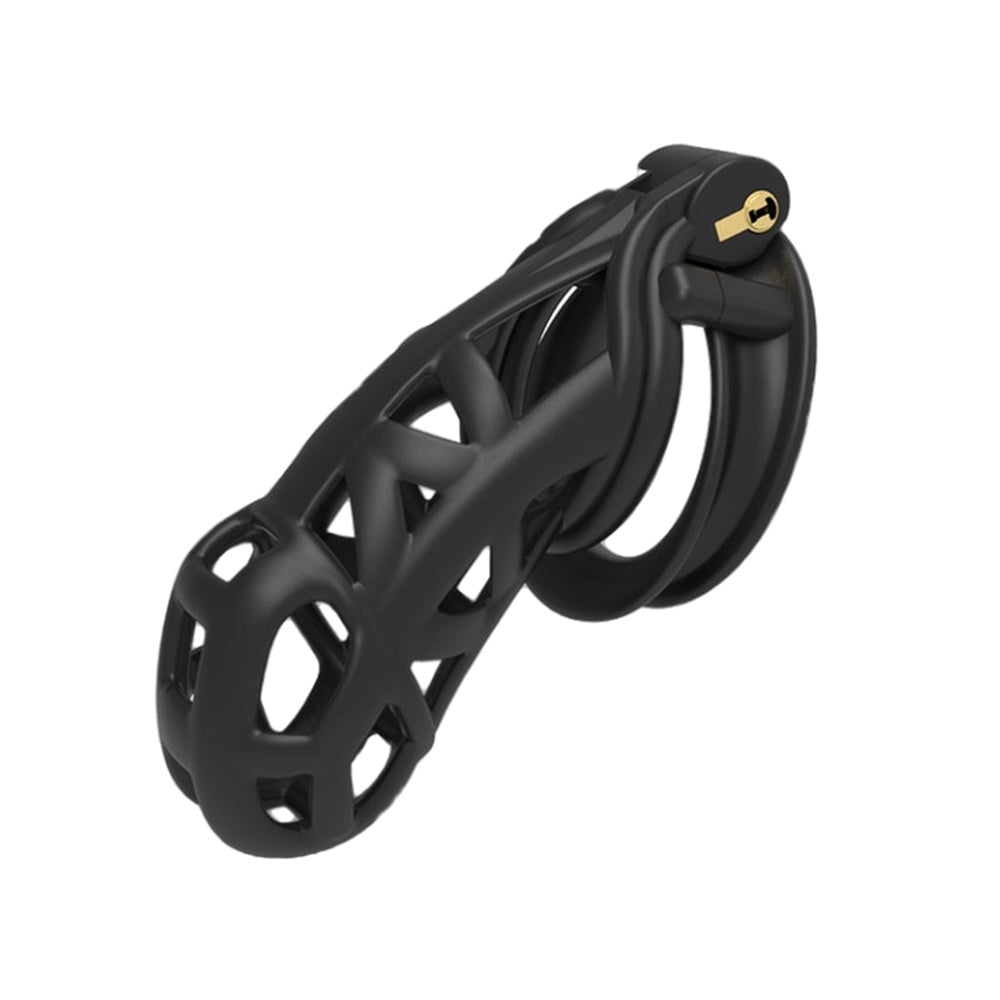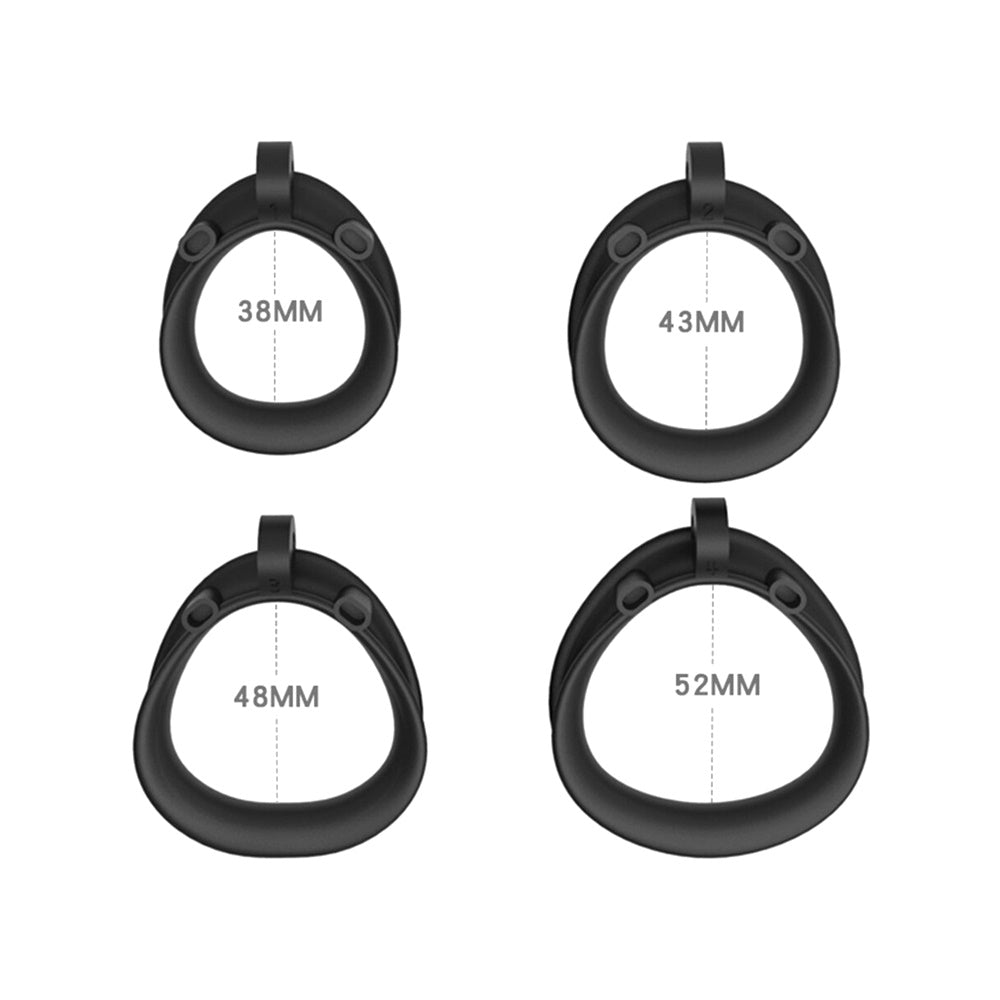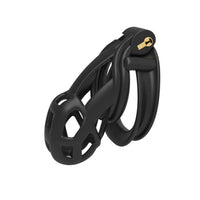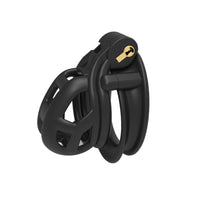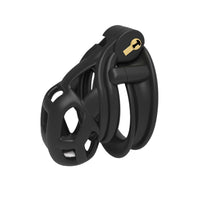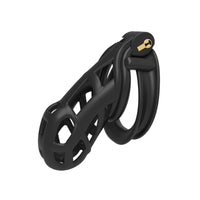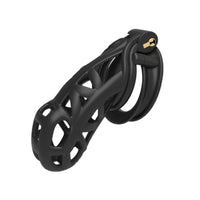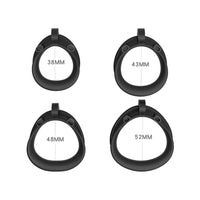 Sissy cages are nice to humiliate your partner's cock. But locking it using a manly solitary confinement-inspired chastity cage is also demeaning and epic. It is as if beating a dangerous cobra and locking it up to prevent it from finding a way to slither inside another pussy.

And speaking of dangerous cock, it needs an equally vicious enclosure like this.

By simply looking at these items, you can already picture an excellent role play story in mind. You can embarrass him by saying he got a small, worthless cock, and could go on by saying more mean things to drain his ego.

But there's something about cages like this piece that makes chastity more thrilling. The vibes set out by its black shade are already enough to make you feel even more triumphant. It is because the more manly the enclosure is, the more emasculating it appears.

As for the base material of this ensemble, you can rest assured to still be getting something close to a cobra skin. Its component is ABS plastic, making it smooth on the outside but firm to feel. It has a wide range of size variants to choose from, so it's impossible not to get the perfect one that would fit your partner. It has a lock on the side to prevent your partner from cheating, so you better hold those keys tight to stay on the safe side.

Like any other sex toy you got in your collection, maintaining this piece is easy as 1,2,3. Keep it clean before and after use by soaking it in warm water and mild soap to remove all specks of dirt and impurities on its surface. Dry it completely before storing it at room temperature when not in use.

Lock your partner's penis to tame it effortlessly. Add this cage to your collection today.

Specifications
Material: ABS
Color: Black
Cage Dimensions: (Inner Length, Inner Diameter)

Nub: 31mm, 34mm
Nano: 30mm, 37mm
Small: 40mm, 38mm
Standard: 47mm, 37mm
Maxi: 61mm, 38mm

Weight:

Nub: 85g
Nano: 88g
Small: 95g
Standard: 97g
Maxi: 104g

Ring Dimensions: 37x38mm, 41x43mm, 49x50mm, 51x53mm; Thickness: 8mm
Ring Shape: Circle
Ships With: 4 Rings, 1 Cage, 1 Lock, 2 Keys
All LocktheCock packages are shipped with your privacy in mind. The package will be discreet and bear no markings to identify it as a cock cage.
Comfort, Style, Functionality
Each LTC cage is carefully selected by our team of experienced slaves and Mistresses to ensure that whichever one you choose, you'll enjoy the premium chastity experience you expect from Lock the Cock.
Privacy and Discretion Assured
Both shipping and billing are handled discreetly and securely. Lock the Cock won't show up on package labels or bank statements, keeping your pledge our secret.